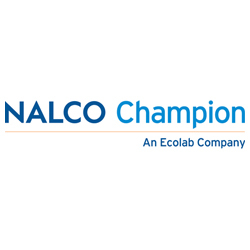 Class A or B CDL Oilfield Delivery Driver
Sorry, this job has expired.
Hobbs, NM
401K / Retirement plan, Dental Insurance, Health Insurance, Vision Insurance
Nalco Champion, an Ecolab Company, has an immediate need for an Oilfield Delivery Drivers in our Energy Services – Logistics group located throughout the Permian Basin. If you are a dedicated DOT driving professional with a proven track record of success in customer delivery, we invite you to apply! This is your opportunity to join a large growing company offering a competitive base hourly rate and benefits.

What's in it for you:
• $1,500 sign-on bonus.
• Comprehensive benefits package starting on day 1 of employment-medical, dental, vision, matching 401(k), company-paid pension, stock purchase plan, tuition reimbursement and more!
• Paid training program allowing you to learn from successful professionals.
• A long-term career with opportunities for advancement.
• Flexible, independent work environment.
• Access to best in class resources, tools, and technology.
• Opportunity to thrive in a company that values a culture of safety that includes top-notch safety training and personal protection equipment.

As an Oilfield Delivery Driver you will primarily be responsible for providing chemical treatments to oil wells, and the maintenance and safe operation of any type of vehicle used to deliver chemicals to customers, plants and/or warehouse locations.

• Minimum high school diploma or GED.
• 1 year commercial driving experience, compliant with Federal Motor Carrier Safety Regulations and DOT regulations, within the past five years required.

Preferred experience:
• Oil Field Chemicals Industry experience.
• Experience with the operation of forklifts, drum dollies and trailer hoists, chemical pumps, hoses, meters, printers and gauges.
• Experience with handling products in various types of packages including bulk, drums, Porta-Feeds and mini/micro-feed units.
• Experience performing warehouse duties, which include preventative maintenance, inventory and ordering of chemicals, receiving incoming shipments, organizing warehouse for safe and efficient chemical storage, operation of customized chemical manufacturing equipment and the upkeep of warehouse grounds.

• Must be able to pass a drug screen and physical exam.
• Must currently hold a valid Class A or B Commercial Driver's License (CDL), issued by the state in which the candidate resides with all the relevant endorsements (X – HazMat & Tanker required).
• Acceptable motor vehicle record for the past 3 years.
• Ability to work in the U.S. No immigration sponsorship is offered for this role.
• Knowledge of precautions needed if exposed to H2S (hydrogen sulfide) preferred.
• Awareness of chemical safety and the measures to take in the event of skin contact or spill.

• Chemical treating of all scheduled wells and locations on a regular basis.
• Maintain chemical inventory reports.
• Present a professional manner and work closely with sales people to satisfy customer requirements.
• Maintain regular communication with sales and supervisor in order to report field problems and/or safety hazards.
• Maintain truck and equipment in a safe and operable condition at all times by performing daily and periodic mechanical and safety inspections.
• Maintain driver's hours of service by using Turnpike and/or paper log book reporting.
• Keeps current on safety techniques and take advantage of all opportunities to improve driving and safety skills.
• Recognize and avoid safety hazards in the work environment.
• Properly load trucks, prepare daily bills of lading, schedule the order of daily treatments and submit treating reports to sales.
• Must have the ability to lift/carry up to 50 lbs chest high.

We are an Equal Opportunity Employer.
8437